In partnership with Ruinart Champagne
Unveil our hideaway terrace with a view on the candlelit dining room. The two individual dining cabins are available for bookings.
A place for beasts to gather and indulge.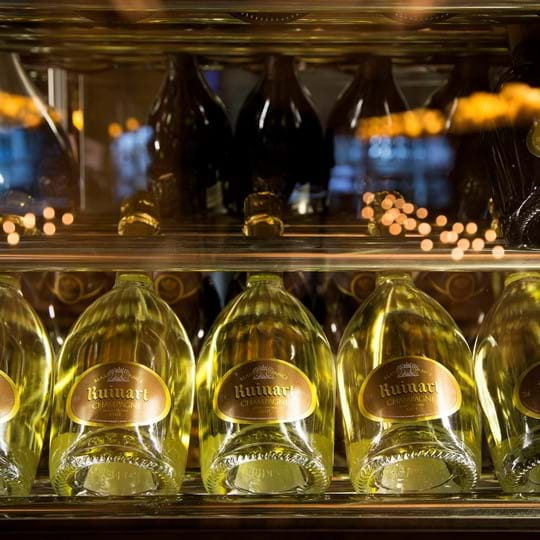 Maison Ruinart
Founded in 1729, Maison Ruinart is the very first established champagne house. With a rich and complex history, the Maison has never stopped developing and promoting its own special art of living, echoing the Enlightenment period during which it was created. In a context where French philosophy and culture had great influence, the know-how of Maison Ruinart shone like a beacon.
Very early on, the Maison decided to use the rare and precious chardonnay grape to produce its cuvées. Elegance, purity, know-how and light are the watchwords for the world's finest champagne house. These qualities are the key to the success of Ruinart's exceptional wines - both in France and internationally - which are now produced by Frédéric Panaïotis, the Maison's Cellar Master. 
Ruinart's subtle art of champagne making resonates with its commitment to art and creativity, echoing the boldness it took to ask the Czech artist Alphonse Mucha to create a poster for the Maison in 1896 that caused a sensation at the time. Since then, Ruinart has commissioned numerous artists, designers and creative minds to deliver their own vision of the Maison, making it forever contemporary.